Meet our Chef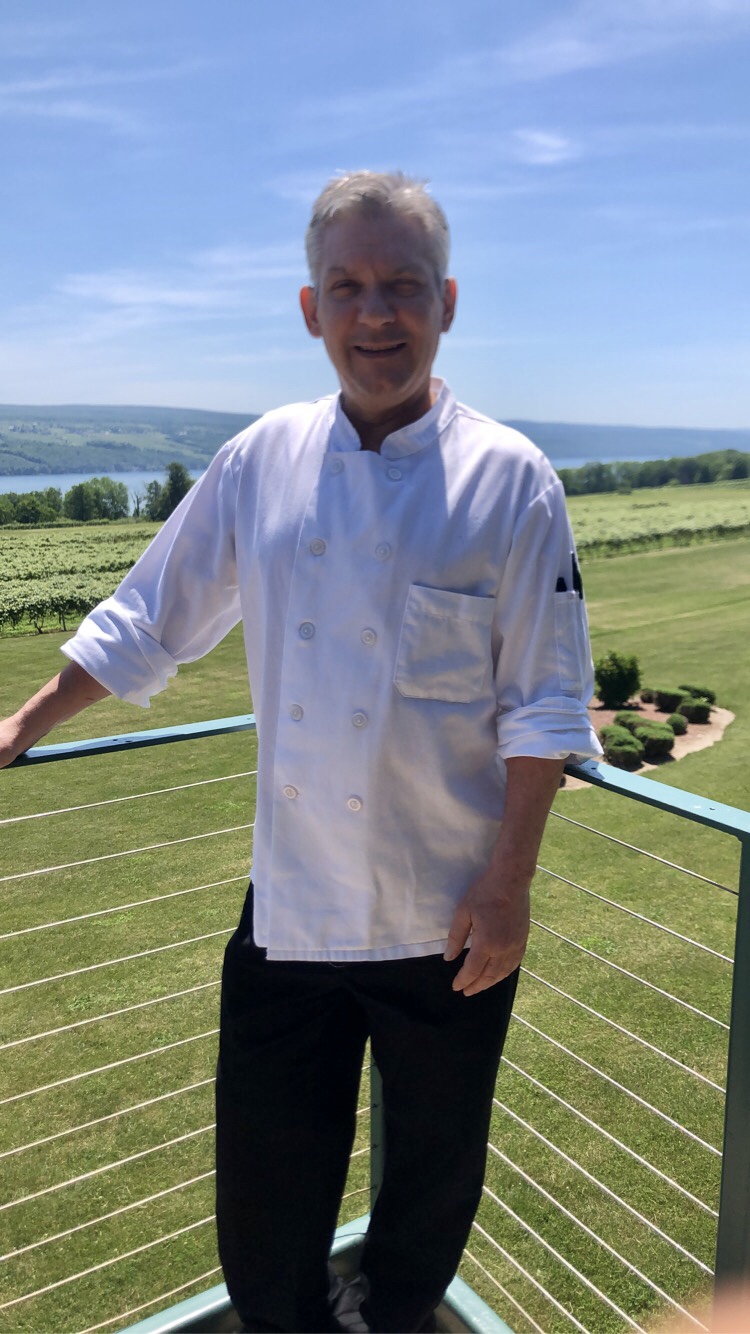 Executive Chef | Charlie Metzger
From a young age, Charlie Metzger knew he wanted a career in fine dining. After graduating from Johnson & Wales University's renowned Culinary Arts program, he leapt into the culinary world and never looked back. A native of Rochester, NY, Chef Metzger has spent his career working in upscale environments in New York, North Carolina, and Rhode Island, focused on crafting exquisite dining experiences.
Chef Metzger's cooking style is innovative and simple, exploring modern variations of American, Mediterranean, and Asian cuisines. He is motivated by seasonality, and believes that food should complement both Glenora's wine and its beautiful surroundings. He says "people might not remember what you said or did, but they will always remember how you made them feel."
When not in the kitchen, Chef can be found enjoying the area with his wife Holly, and their 2 dogs and 2 cats.