Shop our Wines
Our standard discount that applies to all online wine purchases is 5% off any order of 3 bottles, 7% off 6 bottles, 10% off 12 bottles, and 15% off 24 bottles or more. If you have a coupon code, that discount will be applied at checkout.
We can ship wine direct to the following states:
AK, AZ, CO, DC, FL, ID, IA, LA, MA, MD, MI, MO, MN, NH, NM, NY, NC, OH, OR, PA,TX, VT, WV, WI

Please note:
Orders are generally processed & shipped within 2-3 business days. Delivery times vary based on location; please allow for 5-10 business days. An adult over the age of 21 must be present to sign for the shipment. For our full shipping & return policy, click here: Shipping & Return Policies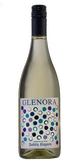 Bubbly Riesling
Refreshing - Effervescent - Aromatic
88 Points Wine Enthusiast
1 Review(s)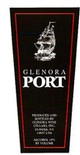 Wondrous Watermelon
New Release! Wondrous Watermelon is back!
2 Review(s)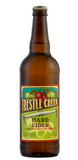 Trestle Creek Hard Cider
Crisp & refreshing with bright aromas of green apple. Made with 100% New York State apples.
1 Review(s)