Shop our Wines
We can ship wine direct to the following states:
NY, PA, MD, MA, NH
Shopping in: AL, AK, AZ, CO, FL, GA, HI, ID, IL, IN, IA, KS, KY, LA, ME, MN, NE, NJ, NV, NM, ND, NC, OH, OK, OR, SC, TN, TX, VT, VA, DC, WA, WV, WI, WY? CLICK HERE

Please note:
Orders are generally processed & shipped within 2-3 business days. Delivery times vary based on location; please allow for 5-10 business days. An adult over the age of 21 must be present to sign for the shipment. For our full shipping & return policy, click here: Shipping & Return Policies



Cranberry Chablis
Not your average cranberry juice!

13 Review(s)

Dry Riesling
Crisp acidity with a tangelo like finish.
1 Review(s)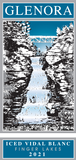 Vidal Blanc Iced Wine
Rich, flavorful layers of dried apricots, caramel, and honey, with a touch of tangerine carry through to a long finish.
2 Review(s)
Temporarily sold out
Out of Stock

Jammin' Red
This sweet red tastes like fresh fruit picked right off the vine.
17 Review(s)

Meritage
A rich, dry, and generously flavored blend of Cabernet Franc, Cabernet Sauvignon and Merlot.
1 Review(s)

Merlot
A velvety and mouth filling texture makes this a thoroughly enjoyable wine.
1 Review(s)