Shop our Wines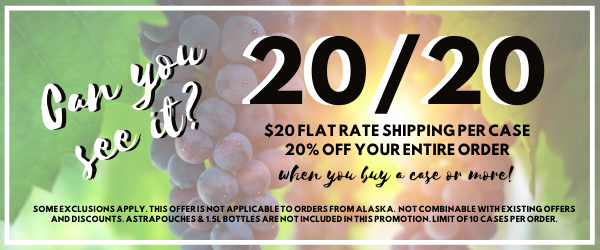 If you have a coupon code, that discount will be applied at checkout.
We can ship wine direct to the following states:
AK, AZ, CO, DC, FL, ID, IA, LA, MA, MD, MI, MO, MN, NH, NM, NY, NC, OH, OR, PA, TX, VT, WV, WI
Please note:
Orders are generally processed & shipped within 2-3 business days. Delivery times vary based on location; please allow for 5-10 business days. An adult over the age of 21 must be present to sign for the shipment. Glenora does not have the ability to determine day or time of delivery. For our full shipping & return policy, click here: Shipping & Return Policies

Barrel Fermented Chardonnay
French oak gives this well structured chardonnay a soft round finish.
2 Review(s)

Blueberry Breeze
This delightful wine is bursting with flavors of blueberries!
13 Review(s)

Bobsled Red
A semi-dry blend packed with the flavors of fresh blackberries.
9 Review(s)

Brut-2013
Rated 92 Points by Wine & Spirits August 2018 Issue & a Year's Best Summer Sparkler! This delicious bubbly is full of toasty nut-like flavors and gives way to a smooth clean finish. Perfect for any special occasion!
4 Review(s)

Brut - Non Vintage
This bubbly is a great value and ideal for all occassions.
1 Review(s)