Shop our Wines
If you have a coupon code, that discount will be applied at checkout.
We can ship wine direct to the following states:
NY, PA, MD, MA, NH
Shopping in: AL, AK, AZ, CO, FL, GA, HI, ID, IL, IN, IA, KS, KY, LA, ME, MN, NE, NJ, NV, NM, ND, NC, OH, OK, OR, SC, TN, TX, VT, VA, DC, WA, WV, WI, WY? CLICK HERE

Please note:
Orders are generally processed & shipped within 2-3 business days. Delivery times vary based on location; please allow for 5-10 business days. An adult over the age of 21 must be present to sign for the shipment. Glenora does not have the ability to determine day or time of delivery. For our full shipping & return policy, click here: Shipping & Return Policies




Wondrous Watermelon
Mouthwatering watermelon in every sip!
2 Review(s)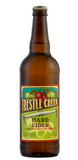 Trestle Creek Hard Cider
Crisp & refreshing with bright aromas of green apple. Made with 100% New York State apples.
1 Review(s)





Barrel Fermented Chardonnay
French oak gives this well structured chardonnay a soft round finish.
2 Review(s)